Volunteers in the Community
YEAR 10 PROGRAMME
At St Peter's we believe in giving all students the opportunity to give something back to the community. This happens through supporting St James' Over 60s Lunch Club and Pinhoe Road Baptist Church Parent & Toddler Group.
All students must complete and return parental permission slips and teacher permission slips before undertaking their volunteering.
This can also enrich their CVs when they are applying for part-time jobs and Post 16 applications.
The programme is supported by the Head of Career Related Learning.
Lunch Club - Period 3-5
St James' Church Hall
Meet the Lunch Club Coordinator and help set up the tables and chairs. You will help serve and then clear away the food and you can chat to the over 60s. After lunch you clear away the tables and tidy up. Then, if you want to, you can have a free lunch!
Here are Michael, Mitch, and Caroline at St James' on the first day of volunteering.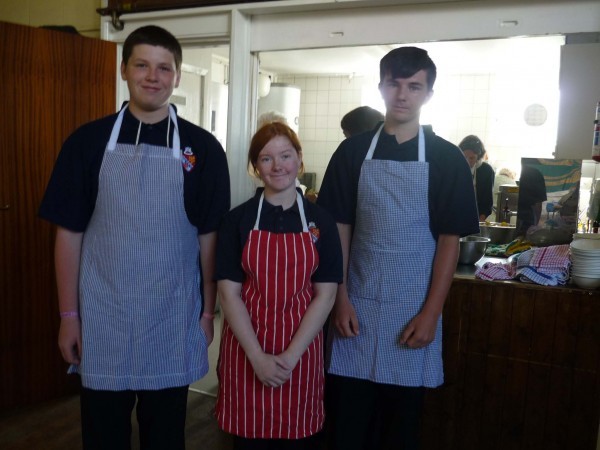 Parent & Toddler Group
Pinhoe Road Baptist Church – Period 1 – 3 or Period 4 and 5
Students choose AM or PM
AM Session – Students do not have to come into school first. You arrive and set up the hall, the children arrive and have free play then snack time. The toddlers enjoy free time again.
PM Session – The children arrive and have free play. Everyone helps to tidy the hall and put everything away.