School Productions
Drama & Music extra curricular
St Peter's prides itself on providing all students with the opportunity to see a play every year and to be involved in school productions. Sometimes we go out to see plays and musicals but we also have companies in, especially for GCSE students.
---
Previous Productions
Busy Malone February 2020
Our big production this year was Bugsy Malone. Over 80 students were involved either on stage or backstage to make this an amazing production. Watch this space to see what we are doing next !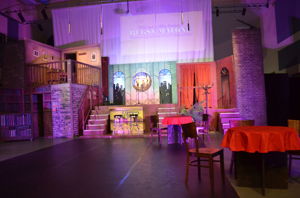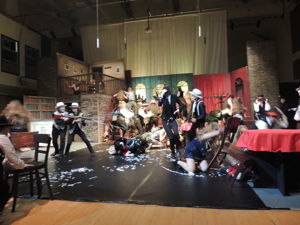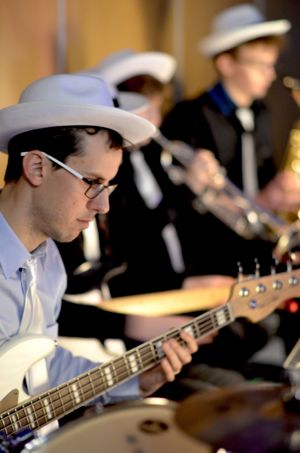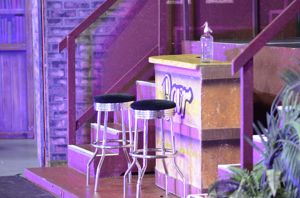 Fugee by Abi Morgan
A group of students, mostly year 9, put on their own production of this play at the Cygnet Theatre. It has a very important message and the audience were very moved by the plight of the characters. It was great to show all their hard work in a professional theatre.

Fugee: Slang for refugee
Fugeed: Something that has been lived in, soiled, stained, or damaged.

Kojo is 14 but no one believes him; he's just one of the unaccompanied minors arriving in London, abandoned on the streets of the UK. Ara's from Baghdad and still hears the bombs at night. Cheung can do back flips and is from village in China that is more than a thousand years old. Orphans in London, they are the only family they have now. Together they tell Kojo's story: a story of lost childhood, tall trees and a murder in motion; a murder by a child that everyone says is a man.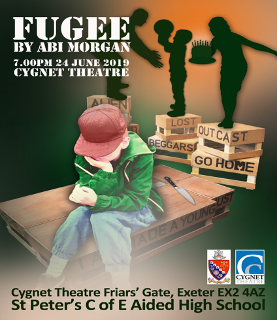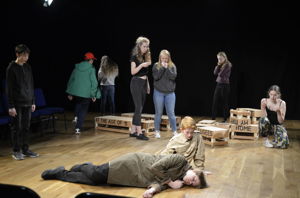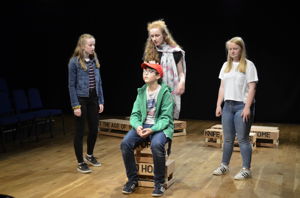 The Adams Family Febuary 2018
In 2018 we put on The Adams Family as our whole school production.