Ten Tors
Ten Tors challenge 2021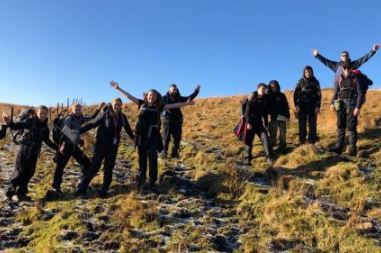 It's with great pleasure that we set out our plans to you for Ten Tors 2021. Firstly I can confirm that the Army is planning to host an event in 2021. We are developing a plan to deliver the training required to meet the criteria for the selected event. The exact details of the 2021 event are as yet unknown however it will either be a similar format to Ten Tors in previous years with social distancing and increased sanitisation measures. Option two will be conducted as a one day walking challenge which for the 35 mile group would convert into a 20 Mile Day walk (no camping). The Army will take the decision as to the format of the event on 5th January 2021. This will allow us to meet our training requirements and to fulfil training in a covid secure manner regarding camping.
Everyone who trained with us over the 19/20 season will take priority in securing a place to train with us. As always we have limited numbers of spaces so participation and commitment must be maintained by participants. Fellow year 10's are welcome to place their bids together with any year 9s. Priority to train and participate in the challenge will be given in age with year 10s first as aways due to year 9's having a second year for their age appropriate challenge in 2022 and operating in a covid secure manner within year group bubbles. Any pupil, who will be between 14 – 17 yrs old by 31st August 2021 may train for Ten Tors 2021. (14&15yrs as at 31/08/2021 for selection of 35 / 20 mile challenge).
Training spaces are limited so please register your interest with Mr S Brown ASAP.