Ten Tors
Ten Tors challenge 2020 (1st - 3rd May)
If you enjoy walking, particularly on Dartmoor, then please mark these dates in your diary and come along to experience Dartmoor National Park, learn the navigational and practical skills and acquire the wild knowledge and experience of Dartmoor & Devon. Any pupil, who will be between 14 – 17 yrs old by 31st August 2020 may train for Ten Tors 2020. (14&15yrs as at 31/08/2020 for selection of 35 mile challenge) Current Yr 9 & Yr 10 pupils usually get selected for 35 miles. Selection for this years 35 mile teams will be based on your commitment and willingness to work in a team as well as improving your fitness!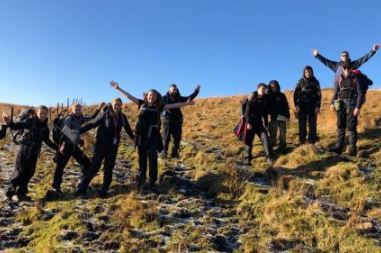 Training walks will commence on the following dates. The distances walked, the amount of kit carried, and the level of fitness required is expected to build over the training period. We will be looking for commitment to the programme from pupils who wish to take part in the Ten Tors event as a minimum level of training must be completed to qualify for the event.
Team selections is the ultimate decision of the Ten Tors Manager. The team manager will access the best candidates based on a range of skills observed over the training period by qualified and experienced staff. Participation will not result in automatic selection of a place in the Ten Tors Event and the Ten Tors minimum criteria must be met in order to be considered for selection. The following dates can be subject to change depending on factors out of our control such as availability of qualified staff and the weather.
Training spaces are limited so please register your interest with Mr S Brown ASAP.