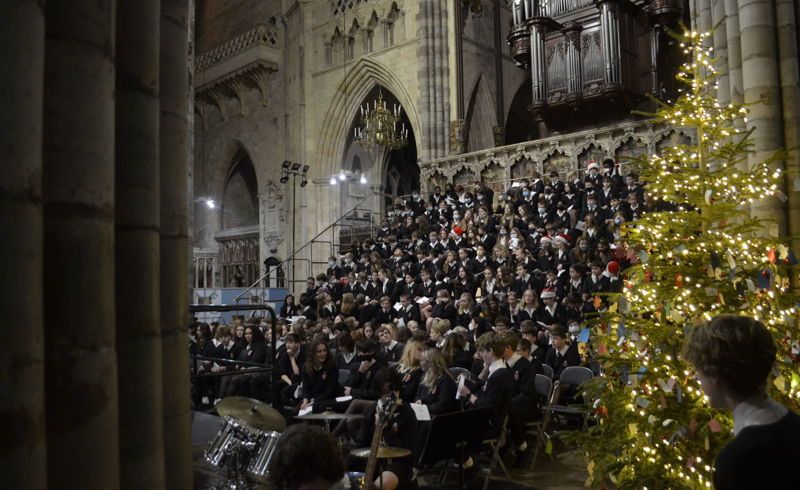 News - 13th Dec 2021
Carol Service 2021
Wow! Simply… Wow! On Monday night, following a year away, St.Peter's returned to Exeter Cathedral for our annual Carol Service. Over 300 of our students across all year groups read, sang and played in front of a packed congregation. The St.Peter's Jazz Band, Student Worship Group, Chamber Choir, Brass Band and the St.Peter's School Choir all performed along with the Year 7 chorus. There was also a solo from Arthur in Year 8, a drama performance, prayers, congregational carols and the chance to reflect on the true meaning of the Christmas story.
A really big well done to all students and staff involved in the evening. They did themselves and the school proud!
You can take a look at the photo gallery here.
Happy Christmas!