The Scholars Programme
Back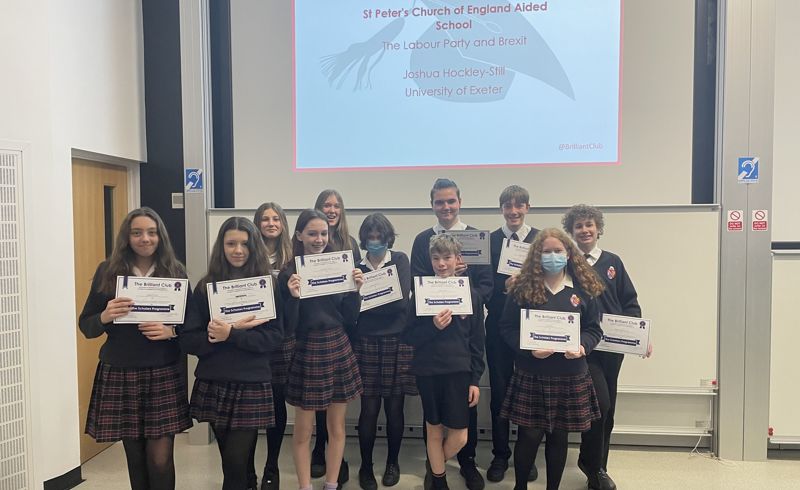 News - 11th Feb 2022
In the Autumn Term 12 Year 9 Students applied for and were successfully enrolled on The Scholars Programme which is part of The Brilliant Club.
The attended a virtual launch event where they heard from current undergraduate students and university life. At that launch event they were assigned to a PhD Student who would work with them over the Autumn Term in a series of tutorials on a topic that was chosen by the PhD Student as an expert in their field.
Our students were give the topic 'The Labour Party and Brexit' as their tutor was completing a Politics PhD.
They met with their tutor for seven tutorials and at the end of the programme wrote a degree level assignment which was graded accordingly.
Yesterday eleven students attended their graduation at Bath University. We spent the afternoon exploring the campus and hearing from other schools all over the country who had also completed the programme.
The students worked incredibly hard to complete their assignments and it was a wonderful celebration of that hard work.