Beat the Blues - Wednesday 18th
Back
News - 18th Jan 2023
Wednesday 18th
Beat the Blues continued this morning with more "Wake & Shake" in Collective Worship when Years 7&8 got their groove on! There was also more music, fun and laughter at break & lunch. During tutor time this week, as well as bringing some joy, we're also teaching our young people an important skill that might help save lives.
As part of Beat the Blues week we're looking at CPR and Defibrillators as we think about what to do if we come across someone in trouble. We're considering the recent collapse of NFL player Demar Hamlin and footballer Christian Eriksen and how their lives were saved because of CPR and access to defibrillators. In tutor time, students will learn how to find and use a defibrillator and how to perform hands only CPR on someone over 12. We hope that you'll never need this skill but knowing what to do could help to save someone's life. Here's a look at a creative and amusing guide to the basics from the BHF presented by Vinny Jones!?!
https://www.youtube.com/watch?v=8y9zfEuzK7Q
Our lunchtime quizzes also continued today with our "Music Quiz". Do you know your Dua Lipa from your Duran Duran? See how many you can get!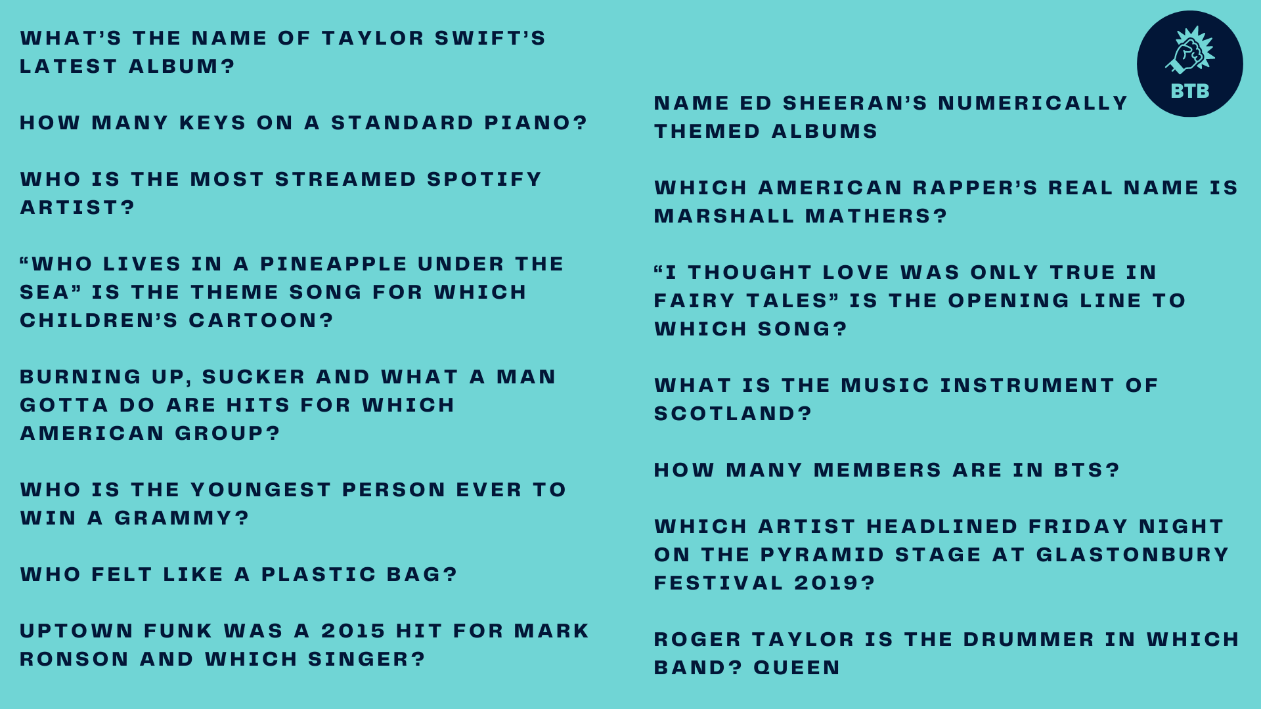 Finally, a quick reminder of non-uniform day on Friday to bring our "Beat the Blues" week to a close. In exchange for a suggested minimum donation of £1, students may wear their own clothes. Money raised will go towards sponsoring 10 young people in Uganda to enable them to receive an education.
See you tomorrow for "Thank you Thursday!"
Love from St.Peter's