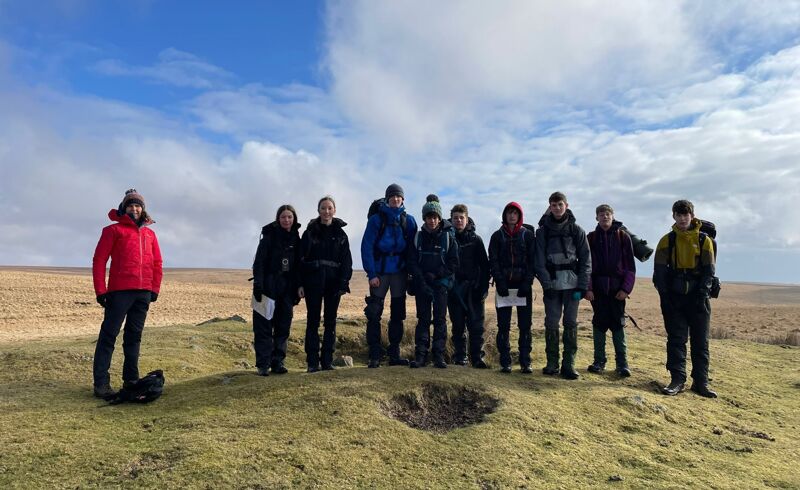 News - 28th Feb 2023
Our Ten Tors trainees enjoyed a pub evening meal and a quick game of skittles on Friday night. That was the treat for completing their route cards for the next days walk. They woke up on Saturday morning at 6am to find their tents covered in not frost but a thick layer of ice. A significant number of pots of instant porridge were consumed to get their engines fired up for what was to be a long day on the hill.
The staff took a step back from the groups and allowed the navigators in the teams to successfully plot their way around the moor with very little instruction or intervention. Well done to those involved.
Although the weather was kind with no rain, the wind was blowing bitterly cold and the ground was wet underfoot. The sodden ground combined with the tussocky elephant grass made the 14 mile hike a significant challenge. Despite the above, every single Ten Tors trainee walked amazingly well and kept persevering until the route was completed.
Well done to everyone.