Year 8 Students Celebrate their Coronavirus Heroes
Back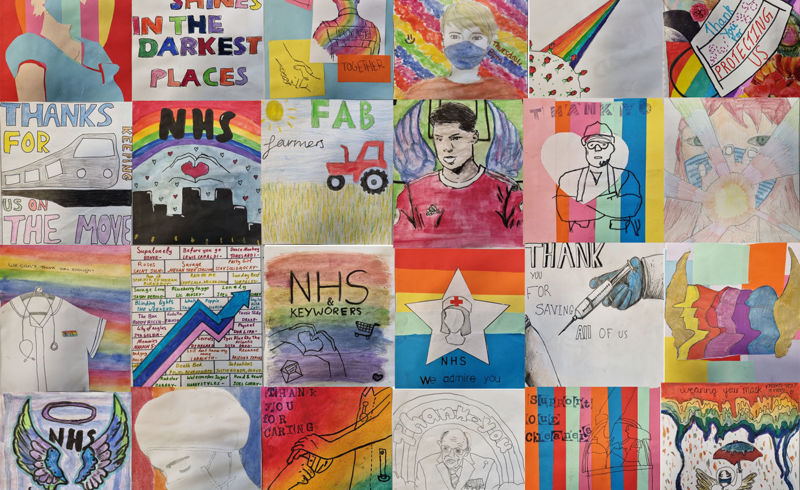 News - 17th Jun 2021
During their art lessons year 8 students have thinking about ways to show their gratitude and appreciation for others through participation in the Royal Mail Heroes stamp competition. Student considered those they would like to thank and see celebrated in a stamp form. The range of ideas was varied with designs featuring nurses, refuge collectors, vaccine scientists, farmers and cleaners, as well as specific people such as Sir Tom Moore who fundraised for the NHS, Marcus Rashford who campaigned for free school meals provision over the school holidays.
Students also gave thanks to the everyday sacrifices people have made to keep others safe, such as those who wear a mask to protect others. It was also lovely to see some students selecting someone much closer to home, such as family members and people in their community.
The colourful entries have now been submitted for judging by the Royal Mail, but as you can see the results were quite wonderful, so you are all winners in our eyes. Well done year 8 artists!