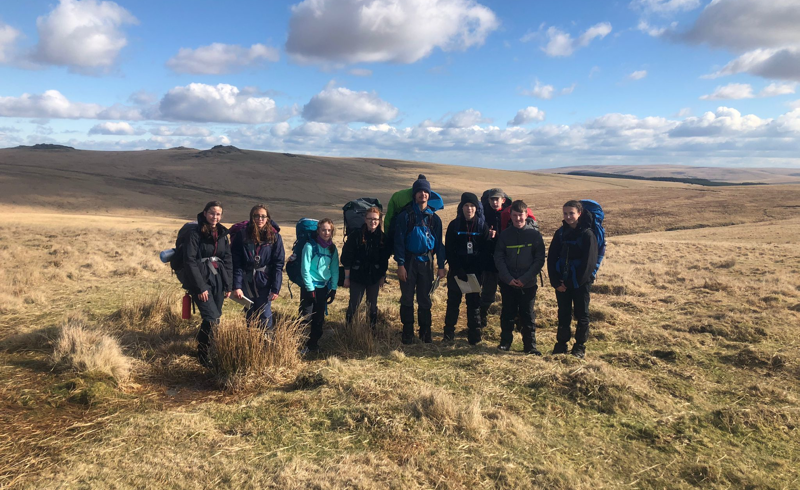 News - 8th Mar 2022
Ten Tors training was once again underway this weekend with an overnight camp on Friday followed by a day walk. After the tents were put up our teams had a pub meal and practiced their skittle alley skills. Our day started early on the Saturday with alarm clocks set for 5:30 after a very cold night camping. Everyone seemed grateful for their self cooked warm breakfasts after packing away their thoroughly frost covered tents.
Thankfully the weather was much brighter than previous walks with mostly bright blue skies enjoyed throughout the day. There was opportunity for feet to get wet if footwear wasn't 100% with plenty of streams, leats and marshes on our route.
Teams walked this weekend with the additional weight of their tents and cooking equipment as they build their way up to the challenging loads of the Ten Tors event. Ten Tors trainees added more checkpoints to their list north of Princetown with; Little Mis, Great Mis, Lydford and Beardown Tors amongst other spot heights all being navigated. We look forward to the next weekend with two nights camp in early April.
Mr R Goldsmith - Ten Tors Team Manager