BBC Share your story
Back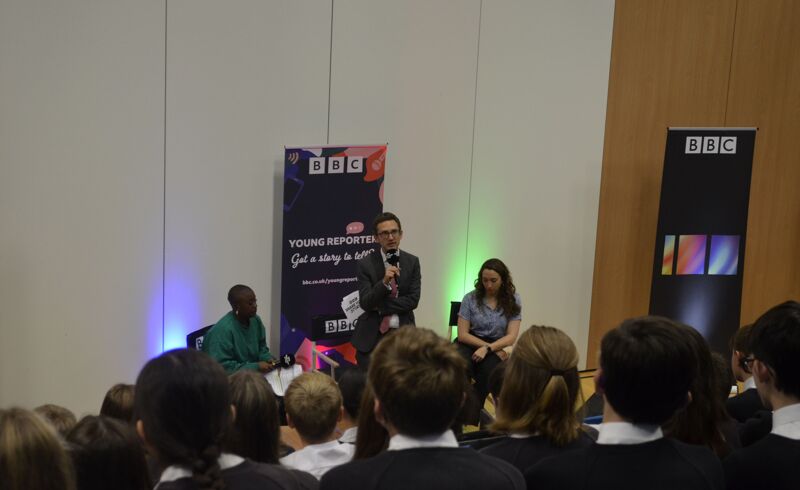 News - 21st Sep 2022
On Wednesday 21st September the BBC visited St Peter's as part of their 100 year celebrations with their Share your Story tour. BBC Radio 1 presenter Matty Chiabi interviewed the two visiting speakers, Ben Woolvin, Home Affairs Correspondent for the South West, based in Plymouth, and Nathalie Swain-Diaz, Assistant Producer at BBC Studios Natural History Unit, based in Bristol.
Years 7-10 were all given the opportunity to listen to the visitors share their inspiring and engaging stories about the struggles they have overcome to get to where they are today in their careers. They gave our students some excellent advice, such as "your differences can actually help you out down the line" and that you should, "embrace the weird things about yourselves. Don't let others dull your shine." Brilliant advice for us all!
The students really enjoyed the event – one student in Year 7 even said, "I identified with the speaker with ADHD. I have it too and I hope to overcome challenges like she has." Afterwards he spoke with the visitors, and they gave him a book for being so brave.
We hope all the students were inspired to share their own stories with each other and to, in the words of Ben, "have the courage to follow a dream, however unrealistic or out of reach it may feel."