Everything Ventured & Everything Gained
Back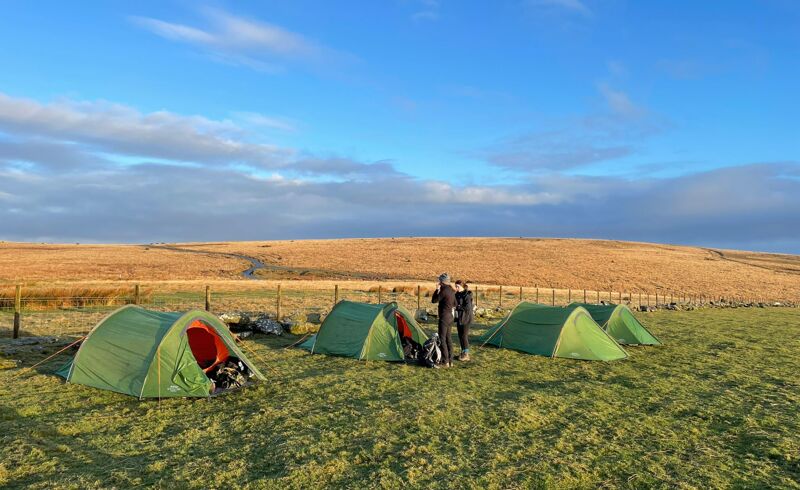 News - 21st Mar 2023
Well we can confirm our new tents from the PTA and Episcopal Trust last year are still very much wind proof and water resistant. Our committed Ten Tors trainees were safely sheltered away on both Friday and Saturday night near Okehampton. We don't think anyone had the best of night's sleep but the trade off was the fact the skies stayed mostly free of rain clouds during the walks. (See Saturday morning blue sky photo with tents).
On Saturday our team walked 21.5km and climbed 800 meters of elevation and were distantly shadowed by staff in the morning and later only check-pointed. Sunday the team walked a further 16km yet still they managed to climb 600m and were this time only check-pointed. All students were fully self sufficient this weekend cooking all evening meals, desserts, hot drinks and breakfasts over a gas camping stove. Not only did they navigate and cook for themselves but they also walked carrying everything for the weekend including the tents.
Trainees were rewarded with pizzas on Saturday night as they'd done so well. We also couldn't let a birthday go uncelebrated on Sunday so a Birthday cake was served at breakfast, other than that our teams were very much self sufficient working as a team to complete their goals all weekend.
Well done and thank you to all those involved!
Mr Goldsmith
Ten Tors Manager