Big smiles & plenty of Miles
Back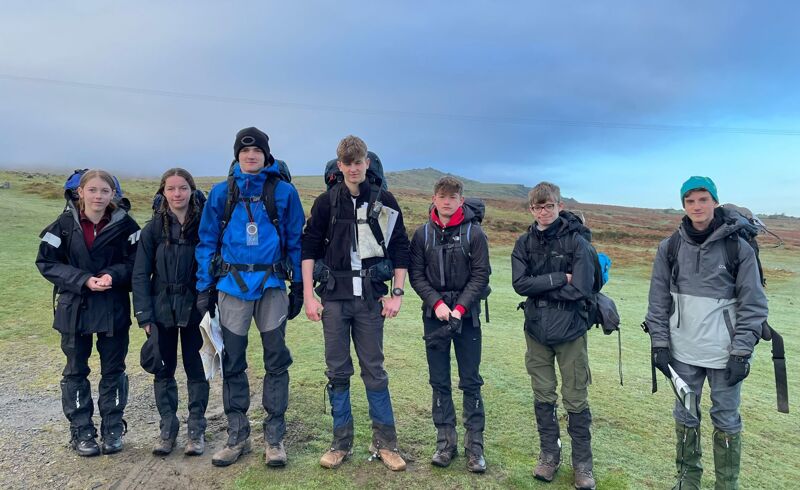 News - 21st Apr 2023
Ten Tors teams were out training again this weekend for the last training session before the event. We have certainly witnessed the seasons change this year with training walks and camps featuring snow, wind, rain and more recently the sunshine of spring.
Teams walked an impressive 24km on Saturday and a further 22km on the Sunday. Their walk took them from the north west of Dartmoor down the west flank of the moor before heading into Princetown to setup camp and the Sunday taking them further south before heading north east to Fernworthy Reservoir.
We hope that everyone who has trained with us this year has enjoyed the experience, learnt new skills and pushed their endurance and confidence into higher levels.
We now wish the very best of luck to the following pupils and give special thanks to our reservists who are providing cover and assurance to the team's entry:
St Peters 35 A; O Johnson
(TC), L Robinson (2IC), G Hocking, E Crampton, B Aldcroft, J Bartlett
St Peters 35 B;D Richardson (TC), R Watton (2IC), F Jenkins, J Cale, O Coe, D Lear,

Reservists; J Gough, R Lockhart

Mr Goldsmith
Ten Tors Team Manager