Mission Accomplished x 2
Back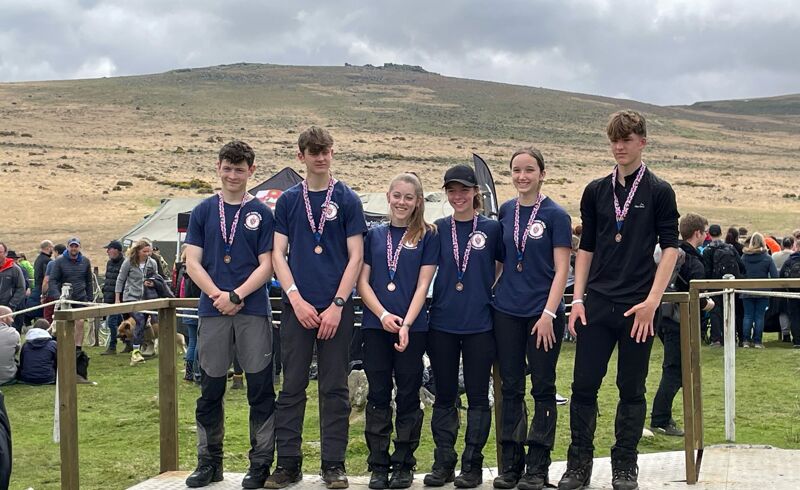 News - 3rd May 2023
We are immensely proud of our Ten Tors adventurers who have successfully completed their 35 mile challenge this weekend. The perseverance required to complete this mammoth task should never be underestimated. The high degree of map reading skills required, teamwork and determination to work in an unsupported team of six peers to cross a Ten Tors finish line is truly impressive.
Our teams ML & NL walked the same route but in opposite directions, finishing in incredible times within 21 minutes of each other at 12:31 (ML) & 12:52 (NL).
Undertaking the challenge of this weekend and crossing the finish line of the Ten Tors event is something that we know will be a lasting positive memory. However, the Ten Tors experience is also about the training journey which many more have joined us for. We've seen Dartmoor in all its seasonal glory, often in one day! We've enjoyed teaching new skills to everyone who's joined us, sharing the love of the outdoors and showcasing some of the best views that the South West has to offer.
Congratulations to Ollie, Luke, Beth, Grace, Eva & James. Grace, Ross, Freya, Dan, Olly & Jacob. Thanks to our reservists Jake & Rose and also to all our Ten Tors participants in 22/23 who all had their part to play in this season and our journey as a group.
Thanks to all of our ever dedicated team of Ten Tors Staff who make the training enjoyable and safe, and without whom we wouldn't be able to offer this unique experience and opportunity. We're very proud to represent St Peter's School and would like to thank them for their continued support. We'd also like to extend our thanks to The Hele's Educational Trust also for their ongoing support.
Once again we congratulate our teams on their spectacular performance and success. We're very proud of you all on your amazing achievement.
Mr Goldsmith
Ten Tors Manager