Student of the Month
Back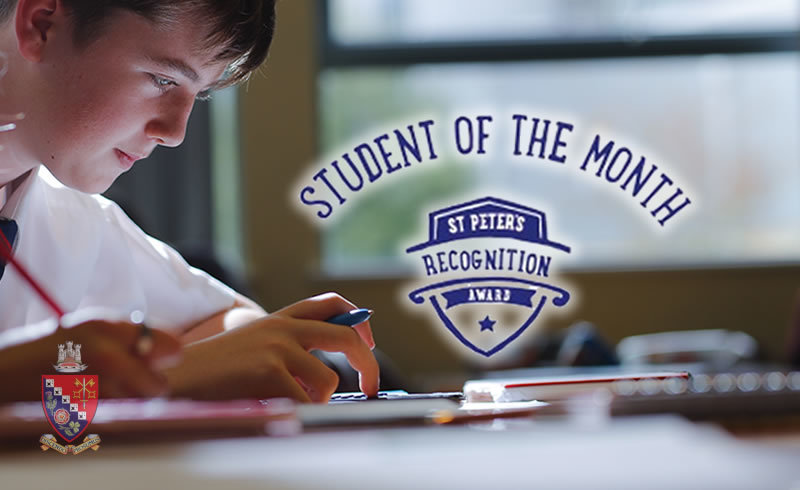 News - 1st Feb 2021
Congratulations to the following individuals whohave been nominated by subjects as

Student of the Month – January 2021:
Calum B 7VEO - Working hard
Daniel M 7LEK - Inspirational!
Mollie S 7CSH - History
Aaron E 7MAE - History
Mia L 7LEK - Everyday her work is amazing!
Omar D 8NJC - kindness, good humour & endless enthusiasm.
Jack B 8GFA - consistently works hard both in school and home.
Zak K-Smith 8SMS - Helping others
Luke R 8AJP – English & History
Leon K 8AJP – Science
Anna W 8ALS - Fine Art
Bethany A 8GFA - Food Technology
Marley M 8AJP – Maths
Charlie C 8LEW – Science
Emma J 8SMS – Maths
Molly P 8GRM - engaged well in remote learning.
Gracey-May F 9KDS - positive attitude.
Ebi B 9MMM - English
Justina D 9SMS - Art
Chyla R 9TRM – Biology
Ryan E 9VLR - Physics
Sadie S 9BJH Physics
Emily C 9ALG Physics
Annarose P 9MCD – Working hard
Phoebe B 9KDS – Active participant in lessons
Ned W 9VLR – Engaging in improvement for progress.
Freddie W 9TRM – Positive attitude
Andrea R 9SAB – RE
Niya B 9SAB - History
Christos D 9KDS - GCSE PE, Commitment to online learning.
Chloe P 9MMM – Consistent focus & hard work