St Peter's adopts TAP's free thanking platform
Back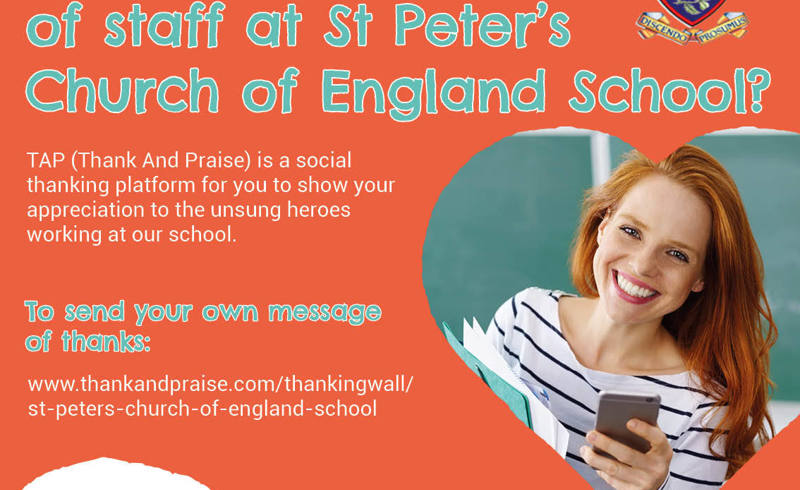 News - 12th May 2021
St Peter's adopts TAP's free thanking platform!
"It's a huge privilege to work alongside such talented, compassionate and hardworking professionals at St Peter's. On a day-to-day basis they love, care for and educate young people to help them "live life to the full".
At St Peter's we long to see all our young people learn, grow and develop. However, without flourishing adults, there will be few flourishing children.
TAP's thanking platform provides an innovative way for our students' parents and carers to show their appreciation and help improve staff wellbeing."
Jonny Baker, Assistant Headteacher & Chaplain at St Peter's Church of England School.
If you'd like to show your appreciation to our school staff, please visit:
www.thankandpraise.com/thankingwall/st-peters-church-of-england-school